Pool patio complete!
July 12, 2020
Pool patio complete!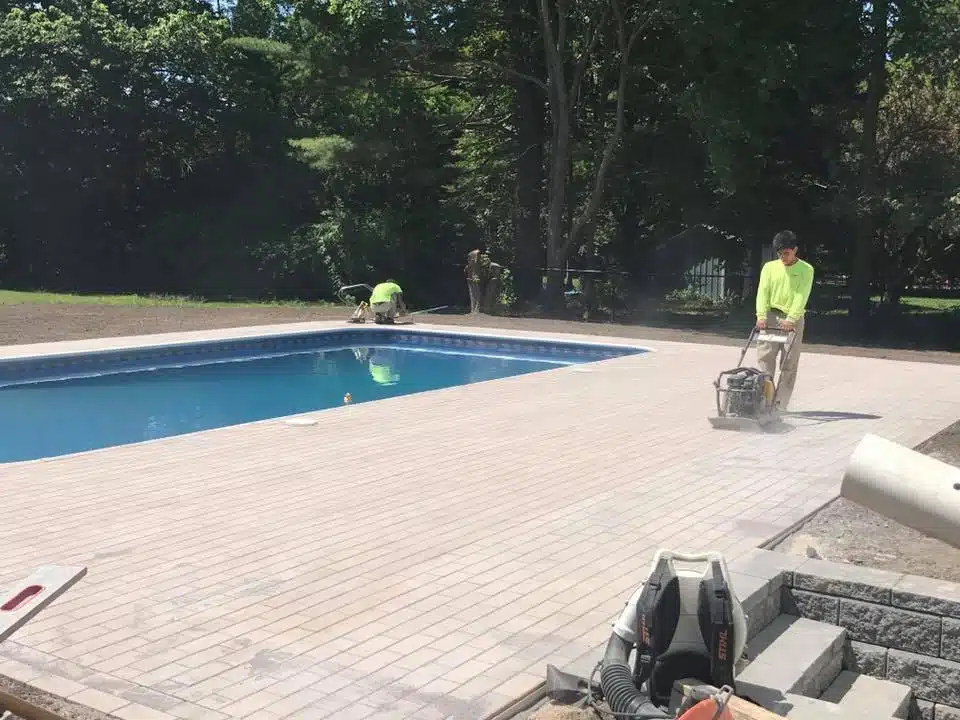 Such an amazing experience with absolute. Carlos and his crew were
Very professional and did an outstanding job! Not to mention Brenden was so patient and helpful with all the planning etc and even helped with things outside of the job!!!
Jamie Marcell, Canton MA