Phil says six more weeks of winter.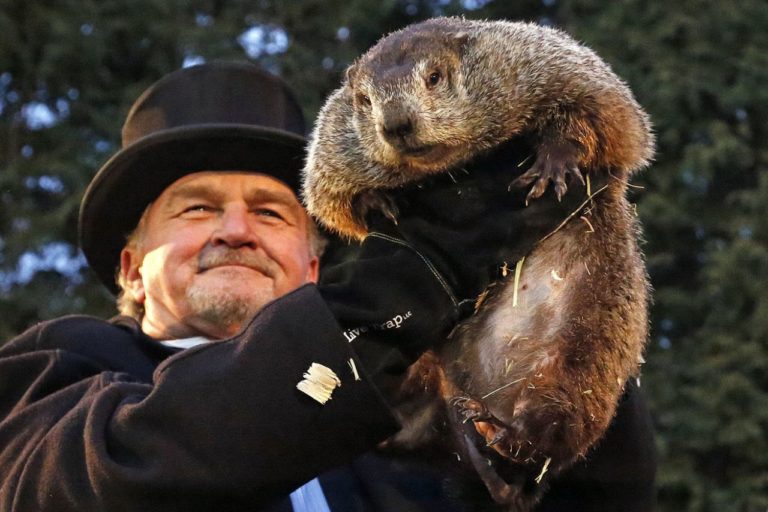 Phil sees his shadow on Groundhog Day
Yahoo News Photo Staff Yahoo News Photo StaffFebruary 2, 2017
Punxsutawney Phil, the famous Pennsylvania groundhog that can supposedly forecast when the North American winter will end, dashed hopes for an early spring on Thursday when he emerged from his tree stump and saw his squirmy shadow.
Each year on Groundhog Day, Feb. 2, thousands of revelers gather in the town of Punxsutawney, about 80 miles northeast of Pittsburgh, to witness a groundhog that has been designated as "Phil" make his prediction.
As legend has it, if the little rodent sees his shadow on Groundhog Day, Feb. 2, frigid and blustery weather will continue for six weeks. If it is cloudy and no shadow appears, the onset of spring is near. (Reuters)