An early Spring? Punxsutawney Phil thinks so.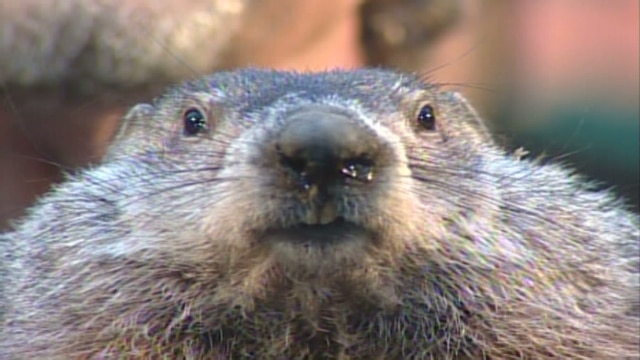 Get ready for an early spring. At least, that's what Punxsutawney Phil says.
The weather-predicting groundhog did not see his shadow as he emerged from his burrow in western Pennsylvania at sunrise on Tuesday, thus indicating springlike conditions sooner rather than later. Had he seen it, legend has it, at least another six weeks of wintry weather would be in store.
Members of the top hat-wearing Groundhog Day Inner Circle announced the "forecast" just before 7:30 a.m.
"Take your jackets off," shouted the announcer in the small town that has staged the ceremony for 130 years as he announced Phil's cheery projection.
That said, flipping a coin is pretty much as accurate as Phil. Since 1988, the furry forecaster has been "right" 13 times and "wrong" 15 times.